Unlock New Capabilities on yoUR Cobot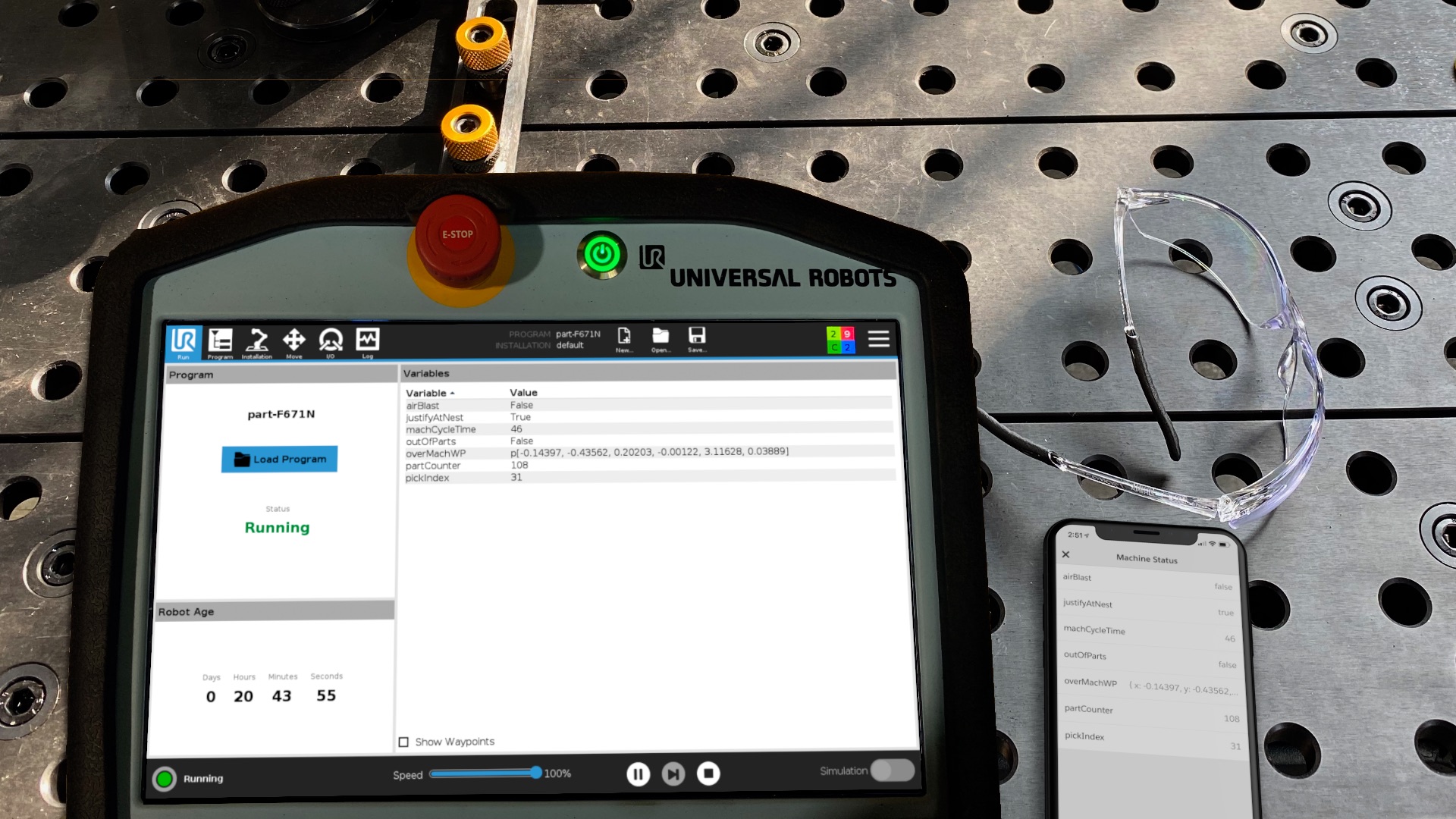 Have you ever wanted to get a glimpse into how your cobots are running when you're not on the shop floor? Or not even in the office? Better yet, have you ever wished your cobots told you when they had something important to say? Now they can!
We have been developing cloud capabilities for our own fleet of cobots from Universal Robots for years. They are vital to our business and will quickly become vital to yours. Unlike other offerings that require expensive hardware, complicated networking, or paid subscriptions to take advantage of (frankly) mediocre "remote" capabilities, our tools are free for you to use with your cobots! You can get started immediately by signing up here.
Hirebotics Cloud Tools is now Beacon! Read more about that decision here.
Let yoUR Cobot Work for You
You can unleash the power of your cobot by connecting it to the cloud in the same way that the personal computer was unleashed with the adoption of the web. When you load the Beacon URCap on your cobot and claim it with our mobile app, our cloud infrastructure will automatically and securely provision resources that will work for you, from the cloud. It couldn't be simpler.
Once connected, your critical robot files will be monitored and securely backed up to the cloud. Restore any version of any file at any time right from the app. No one wants to mess with manual backups and no one wants to be left in a lurch because you didn't have a backup when you needed one. Those problems completely go away with Beacon.
Access Anywhere
Beacon now includes real-time access to variables, IO, log messages, as well as previously released real-time backups and file versioning. With these new capabilities, all Polyscope and global URScript variables and all built-in IO are now accessible from our mobile app from anywhere. Further, you can monitor robot log messages as well (if you're not adding log messages in your program, you really should; more on that in this post).
You can quickly check on your robot status, view "pinned" variables and IO, and watch streaming log messages in real-time, as your cobot is performing its task. This is a new way to gain a real-time, snapshot view of the most important information for your application! And importantly, these capabilities are designed to take advantage of the screen you carry with you everywhere - your smartphone.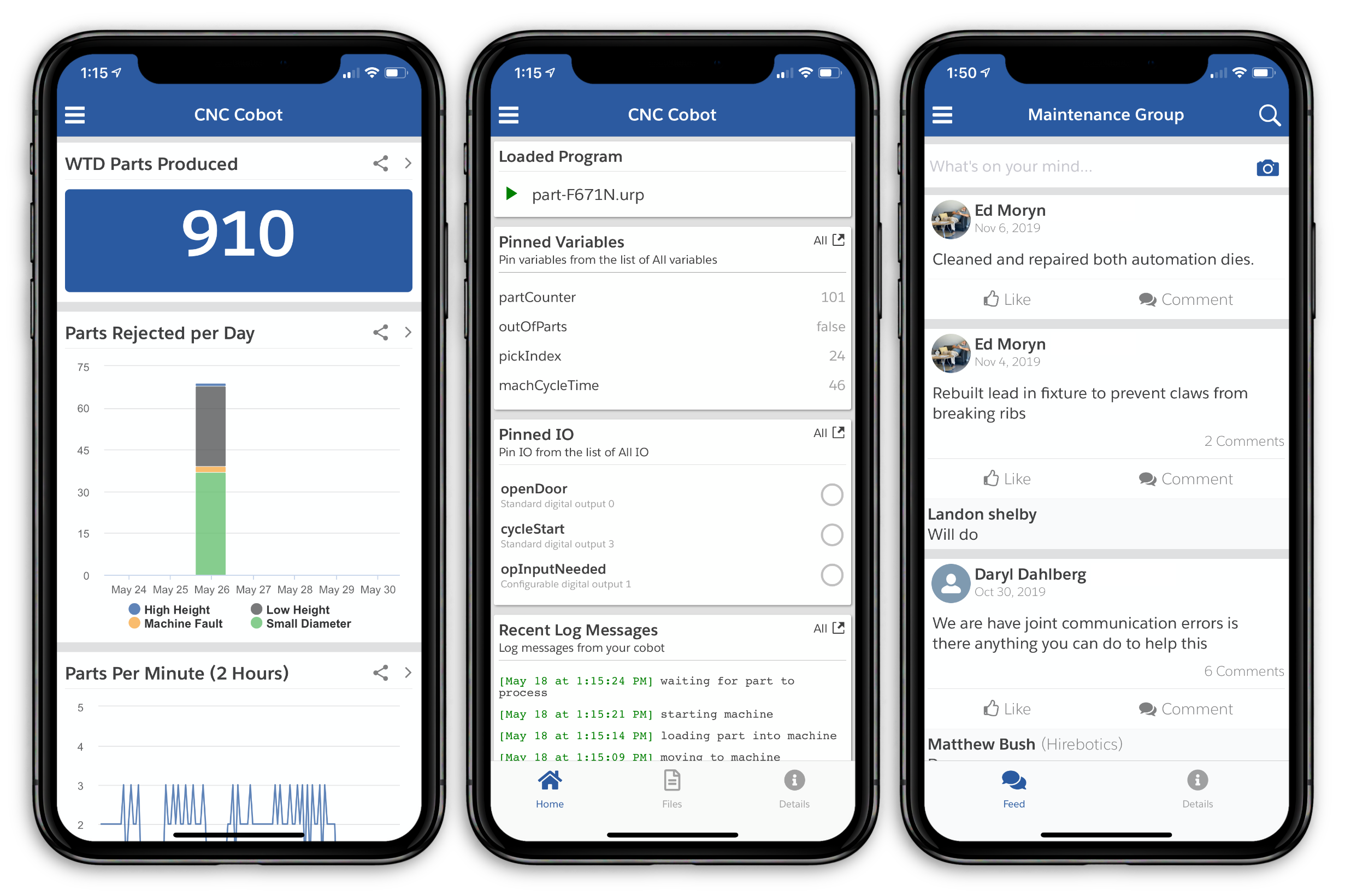 What's Next?
We will continue to release additional capabilities so that you can reduce chaos and maximum uptime on your cobots from Universal Robots. What would you like to see next?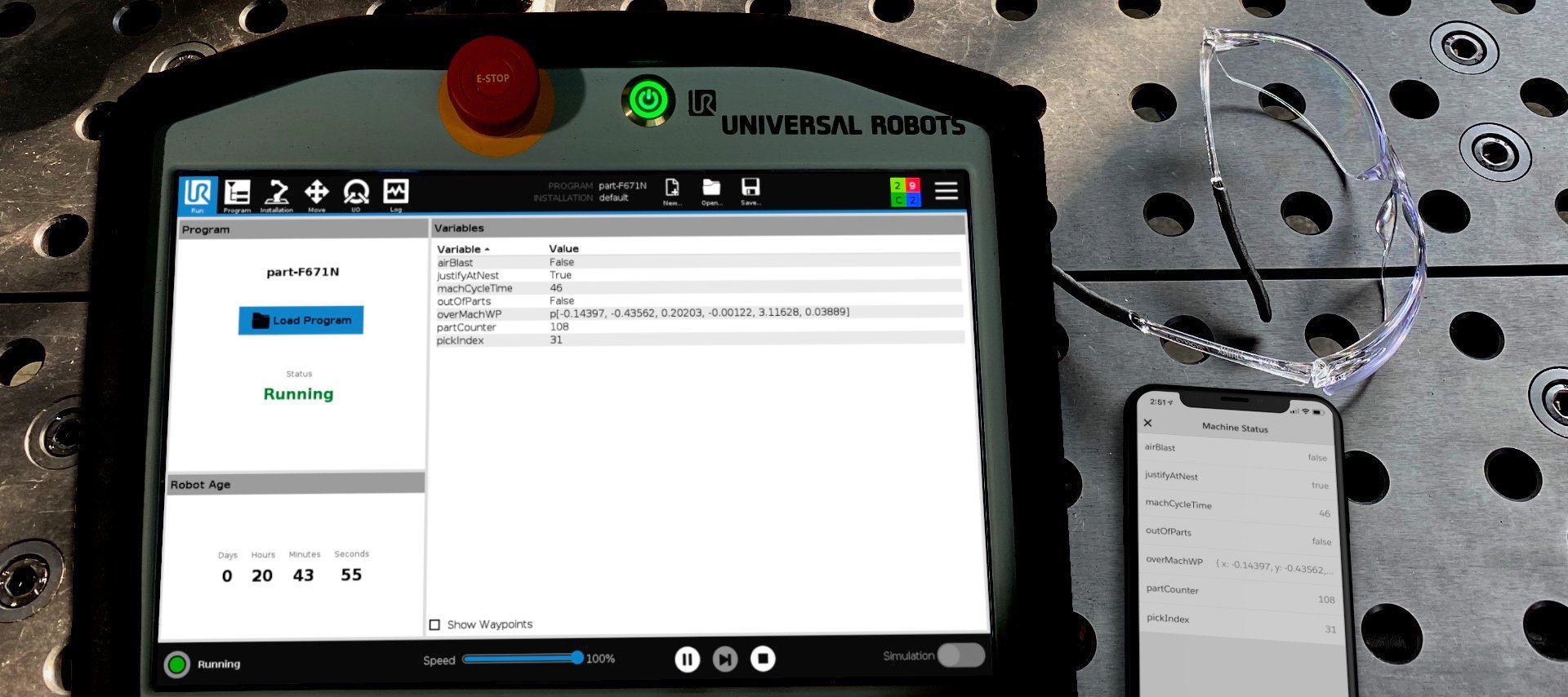 Drop us a comment or reach out to let us know what challenges you face supporting your cobots!