Using Beacon for Remote Support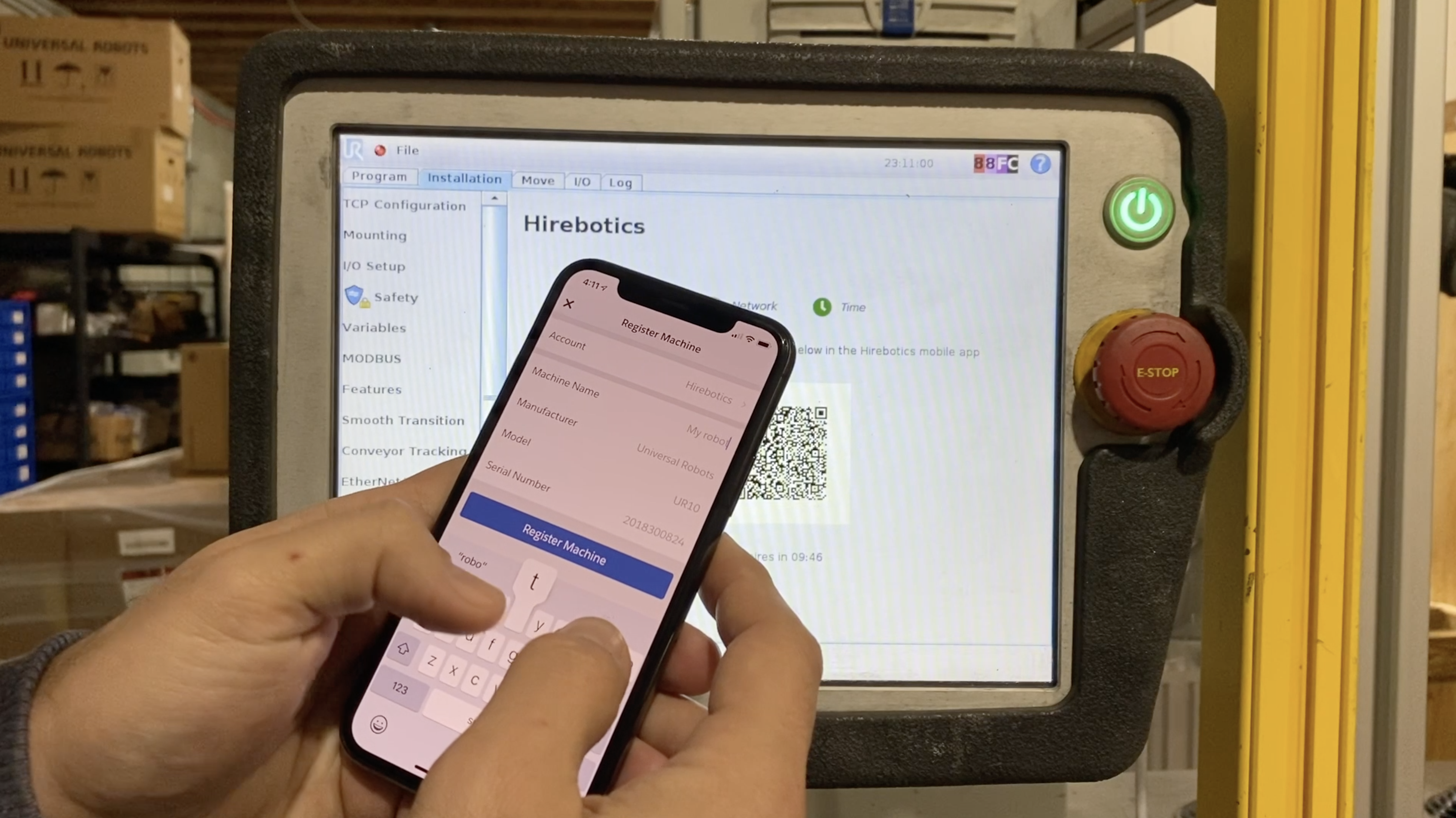 If you have a cobot from Universal Robots in your facility, you can take advantage of our free cloud tools to help you manage and support your cobots — and we said free! No external hardware or cloud device is needed.
This article will walk you through the most common use case for these capabilities and motivation, particularly around getting remote support.
Background
We have, since our founding, cloud connected 100% of our fleet of Universal Robots. This has been vital to our ability to support our customers and cobots that are thousands of miles away from our offices in Nashville, TN. In our efforts to give back to the community, we recently released a subset of these capabilities to any and all Universal Robots customers, distributors, and integrators. You can read more about our release here. Or find more about these capabilities here.
Sharing Support Files
When you need help with one of your Universal Robots cobots, typically the first question you'll get from your distributor, integrator, or UR directly is a request for one or more of the following files:
Your program file (a urp file extension);
Your most recent log file (log_history.txt); and/or
Flight reports.
The Manual Method
Universal Robots or your distributor can provide a "magic file" that is placed onto a USB stick, inserted into one of the USB slots on your cobots, and these support files are moved to the USB stick. You then have to figure out a way to email these often large files to your support contacts. Typically this involves uploading the files from your USB stick to a cloud storage provider (dropbox, box.com, google drive, etc) and sharing a link to these files.
There are several challenges with this process.
You have to have easy access to your cobot. This can be a challenge if your cobots or customers are located across multiple sites. Or, if you're working remote it may be impractical to get to your cobot.
Your cobot may have experienced some sort of catastrophic failure and there is no practical way to get these files from your cobot.
Large files can be difficult to share via email and typically require uploading to a cloud storage provider.
A Better Way
By having your cobot cloud connected before you need access to files will reap benefits when you need access to files. The Hirebotics cloud tools automatically back up key files and create versions on every file change. That means you can be confident that you have access to your most recent files, including the files you need to create a support ticket with your specific support team.
For example, suppose you want to share your log file (log_history.txt) to your support team. This file can oftentimes be 20MB - 30MB in size, difficult to send over email. But from the Hirebotics mobile app, you can share a secure, time-expiring link to a specific version of your log file. The process is simple.
Select the file (we're selecting the primary log file).
Select the version of the file (we're selecting the most recent version in the image below).
Select Get Shareable Link, which generates a unique, secure, time-expiring link to the file.
Choose how you want to share the link from the previous step (text, email, slack, WhatsApp, or any app on your phone that can receive a link).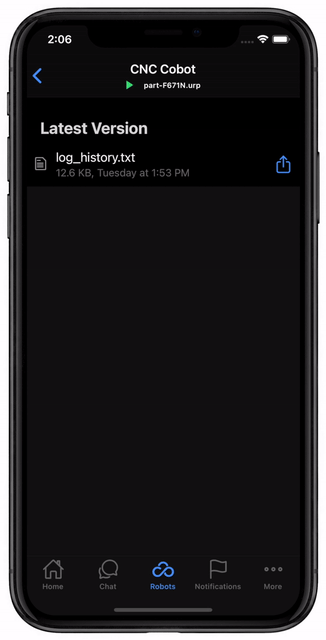 Get Started Now
The key to leveraging cloud tools is to get started now. Don't wait until you find yourself in a situation where you need remote access to your cobot. The time is now to connect a network cable to your cobot, install a simple URCap, and start backing up your critical files immediately.
What are you waiting for? Get Started Now