Welcome to the future: Introducing BotX, your for-hire robotic welder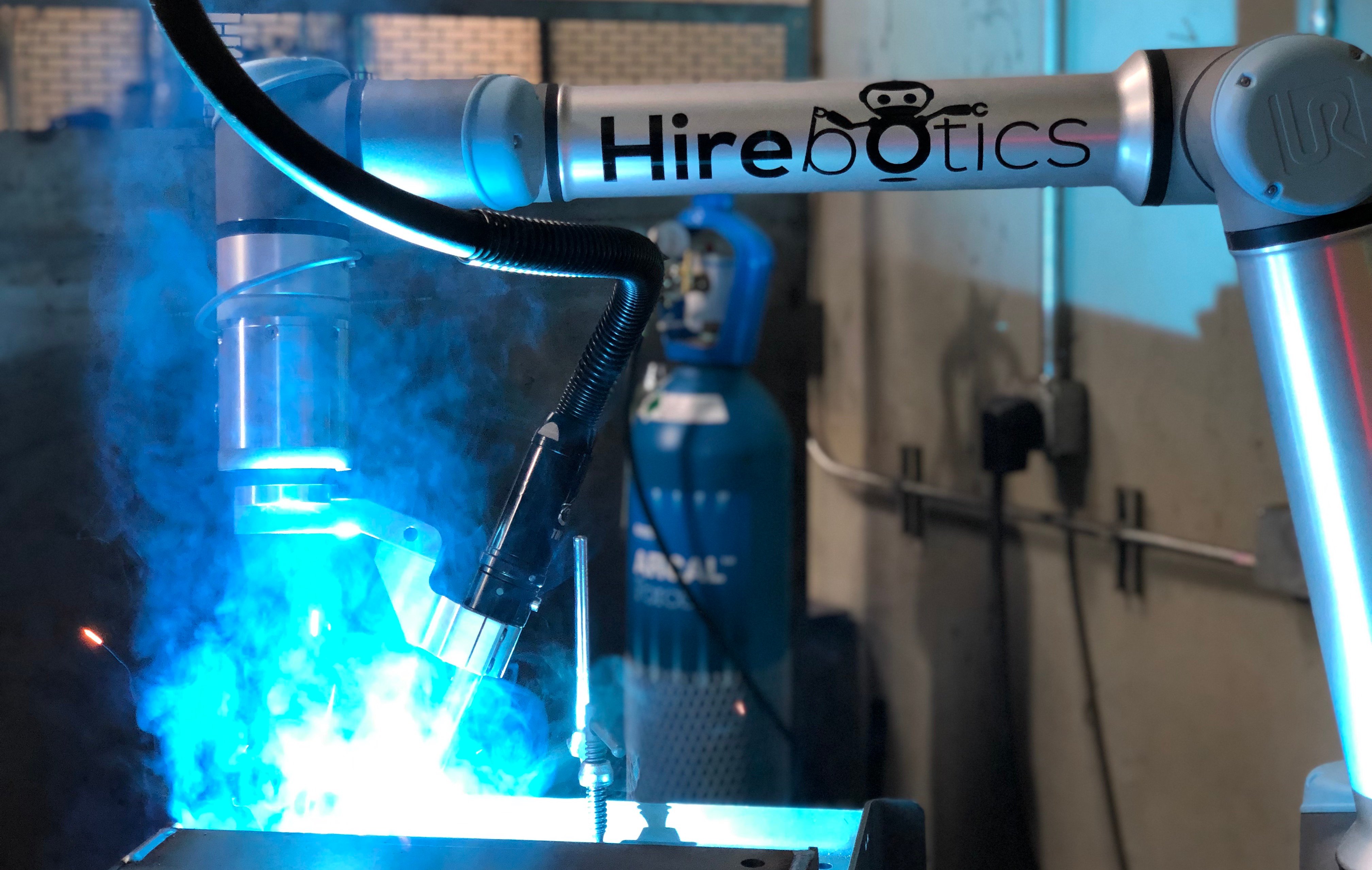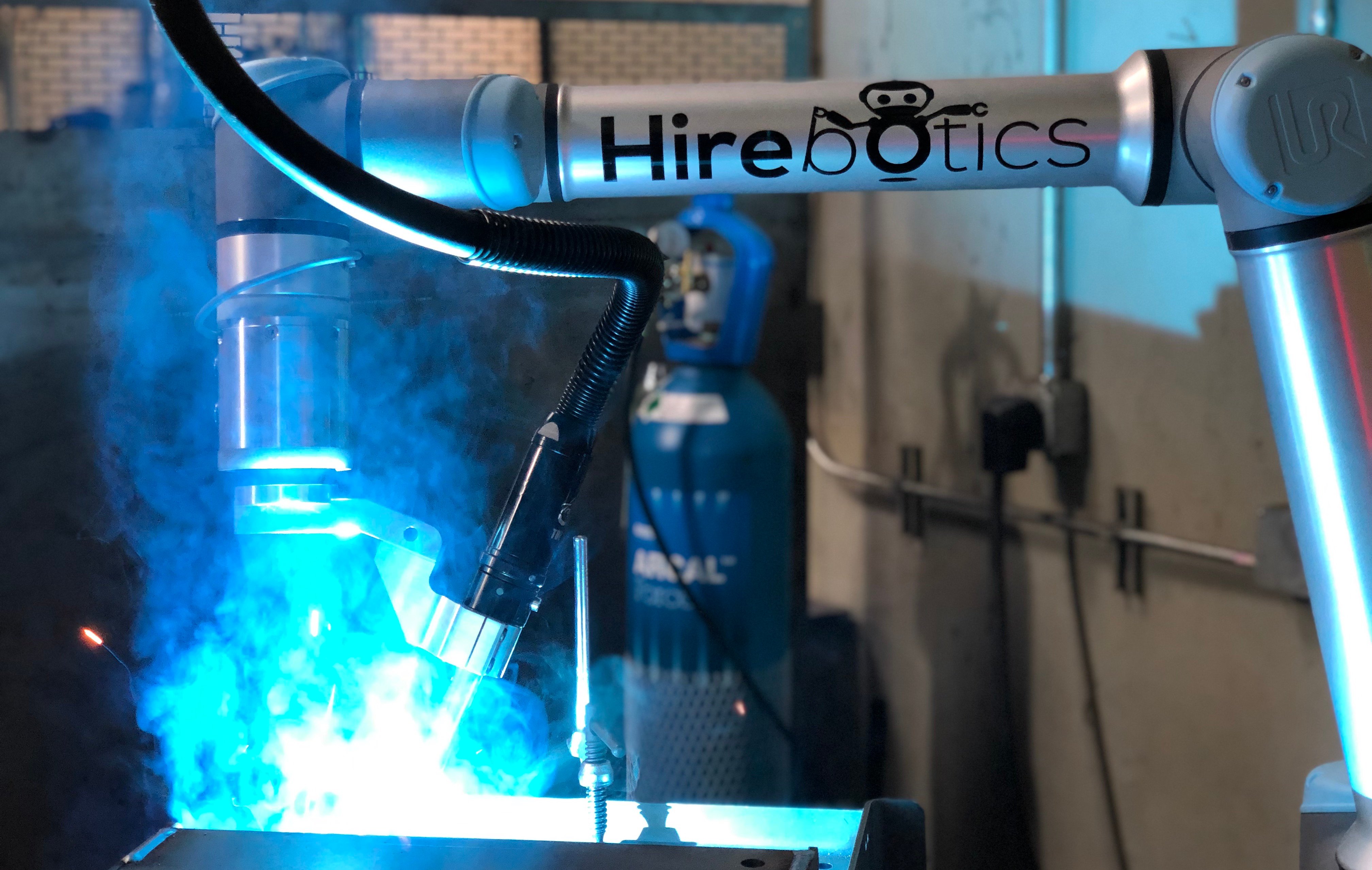 The growing shortage of skilled welders is a serious issue for manufacturing companies globally. For decades traditional robotic welding automation was the solution, but it has been out of reach and a poor solution for most fabricators.
Introducing BotX, your robotic welding solution, for-hire. We have developed a unique answer to the dwindling number of skilled welders that leverages our software platform to unlock flexible welding automation for metal fabricators of all sizes.
No longer do you have to struggle finding skilled welders or turn down new business with a "no quote". We have developed a solution that will accelerate your business growth while eliminating your headaches with finding skilled welders: the BotX Welder.
It's worth understanding why we do what we do to better understand how we think about products and solutions to solve your problems.
BotX: Born Out of a Passion for Better
We started Hirebotics with a passion for helping manufacturers be better: ship your orders on time, improve your competitiveness on the global stage, and reduce your day-to-day headaches that come with running a shop. We came from that world.
With our partners, we have poured our hearts and thousands of hours of research into developing the BotX Welder. The BotX bridges the gap between inflexible, expensive, but highly productive, traditional automation and manual welding with skilled welders that are increasingly difficult to find.
The BotX has been designed to make you better and can be used in several different ways with the ultimate in flexibility. Two of the most common are as follows:
As a force multiplier for your skilled welders; a tool for your skilled welders to get more done each day. This is an ideal setup for a small batch, job shop type environment.
As a robotic welder that is setup by a skilled welder, and run by an untrained operator. This arrangement is perfect for medium mix environments as well as multi-shift operations. Trained welders setup parts for the BotX and your regular operators run off the parts.
Read on to find out how BotX can help grow your business.
---
4 Key Benefits of BotX
Here are the four key pillars to our robotic welding solution:
Pay by the Hour Automation
No-Programming Robotic Welding
Robotic Welding Library Developed by International Experts
Industry leading 24/7 support
Pay by the Hour Automation
The BotX robotic welder is built from the ground up to take advantage of our for-hire business model. Our innovative "hire" model allows your operation to quickly scale up or down your workforce to align with current business needs, with no capital investment. As projects come and go, hire and fire your robots, not your employees.
Unlike traditional automation which requires significant capital expenditure and know-how, you can now hire a skilled robotic welding solution like you hire employees. And, when your needs change or business conditions shift, fire your robots — not possible with traditional, purchased robotic welding solutions.
Our simple and straightforward pricing can be found on our website here. The BotX Welder includes integrated welding equipment, welding torch, and a precision cut welding table. You simply provide your parts, existing fixturing (or check out our options for flexible fixturing), welding consumables, and use your existing welding safety equipment.
Getting started with the BotX is easy. When you sign up for the BotX, you will be contacted to schedule your install and training and you will receive your pre-install checklist. We will walk you through everything before your scheduled installation and we will support you and your application while the BotX is employed with your business. We'll detail the on-boarding process in a future blog post, so be sure to subscribe to learn more.
No-Programming Robotic Welding
Every Hirebotics robot is cloud connected. The BotX Welder takes this a step further by delivering real-time, always up-to-date welding capabilities that empower your operators (not programmers!) to configure welding sequences through our mobile app.
Our mobile app is designed to empower all types of users and operators. Instead of sending one or two employees off to a week or more of robot programming training, your operators will learn to setup parts through the app in minutes. The easy to use mobile app not only gets your users productive quickly, but it also gives you the flexibility to quickly expand your use of the BotX to multiple welding stations. All of your skilled welders can become significantly more productive with a BotX working next to them.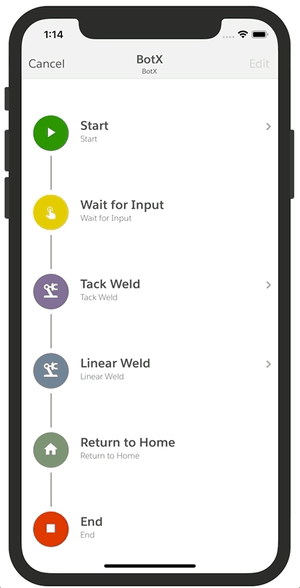 In addition to being easy to use, the mobile app unlocks a library of welding recipes, developed specifically for the BotX and optimized by internationally recognized welding experts. More on this below. The library is always up-to-date and enhanced continually with new materials and based on user feedback.
Through the mobile app you will also access real-time monitoring of your robotic welder tracking parts produced, consumption of welding consumables such as gas and wire, and productivity metrics like arc on time. You and your team will quickly realize the efficient use of wire and gas as the BotX completely eliminates over welding, which is estimated to increase the cost of welding by 20%.
And, with new features and capabilities being released on a regular cadence, rest assured that your BotX will become more capable as time goes on. No longer will you be left behind with a robotic welding system that lacks the latest software and capabilities. You can be confident when sharing ideas and techniques with other users in the BotX community that your system is just as capable as the next.
Robotic Welding Library Developed by International Experts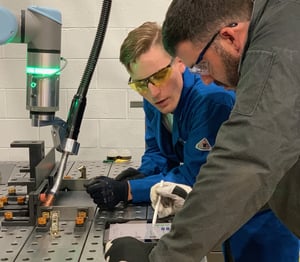 The welding capabilities of the BotX Welder are unlike anything before it. The system includes a welding library specifically tuned for robotic welding and delivered to you in the Hirebotics mobile app. You will be able to quickly take advantage of years of expertise through an easy-to-use, self-guided user experience. And when you need to take full control of all welding parameters, the advanced screen is just a tap away.
Your operators simply teach the BotX where it needs to weld, and the BotX can automatically make corrections to the torch angle, travel speed, and all of the other welding parameters to give you the optimal weld.
Subscribe to our blog to be the first to know about upcoming partnership announcements.
Industry Leading Support
We're in this together, and our business model guarantees that. Unlike traditional businesses that focus on selling you a product, the hire (and fire!) business model highlights Hirebotics' unique ability to provide customers with an extremely high-level of service and support. After all, if the robot can't run, it doesn't get paid. If service does not meet your expectations, the robot may get fired.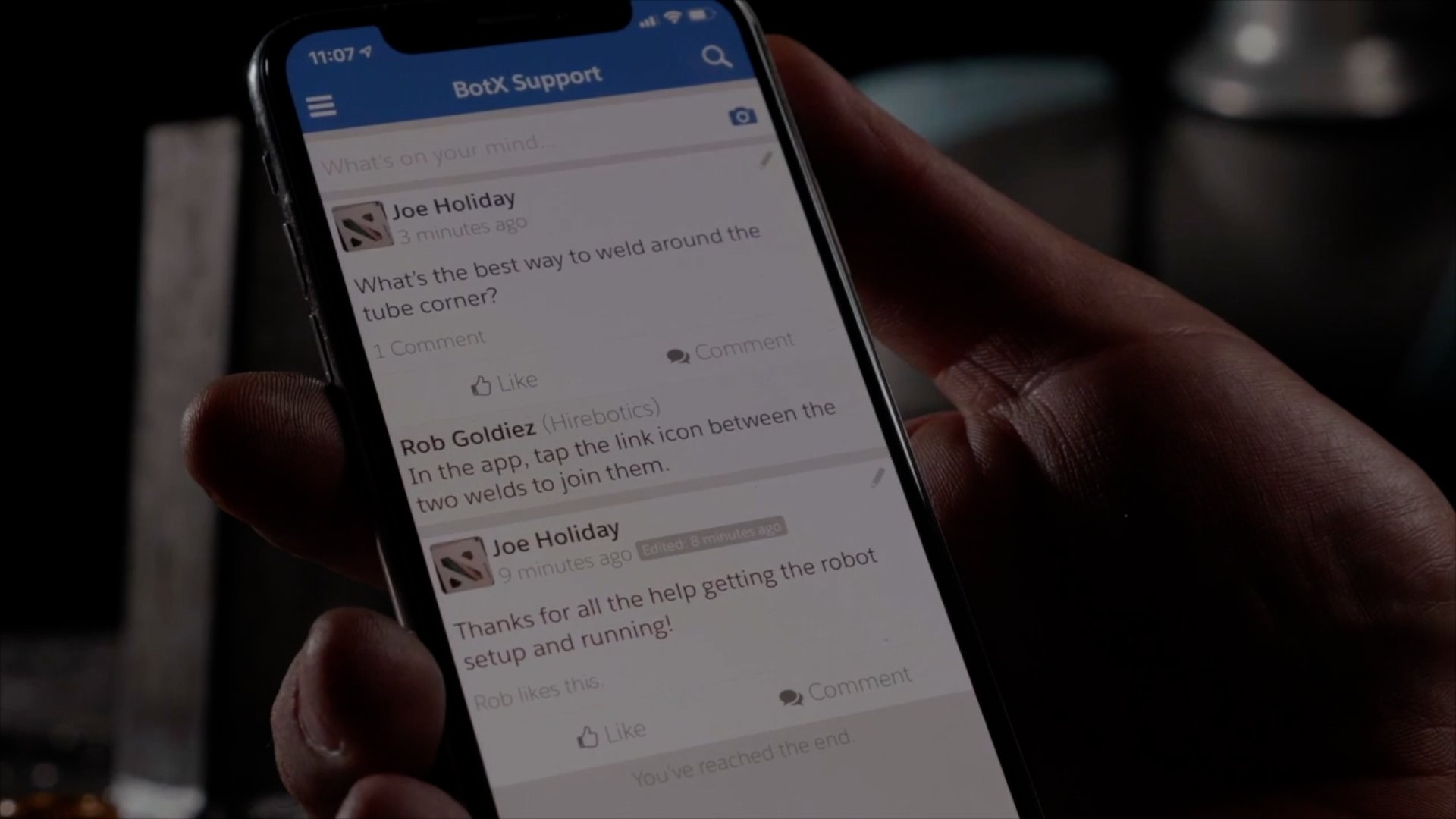 Once you join the BotX community, you will get a white-glove experience over the employment of your system. Specifically, when the BotX shows up for work the first day, it will be setup with weld process specialists strategically located around the country. Their reach is expansive, and they may already be helping advise you on your existing welding projects. These experts will help introduce you to the system, configure your first production part, and show you some of the BotX's groundbreaking robotic welding capabilities.
And when you hire a BotX Welder for your business, you are joining a community of like-minded users that share our philosophy and culture of helping others get the most out of robotic welding.
Join the BotX Community
Are you ready to grow your business with the BotX Welder? We invite you to join the community →