How to Choose a Welding Cobot in 2021
by Rob Goldiez, on Nov 3, 2021 9:30:37 AM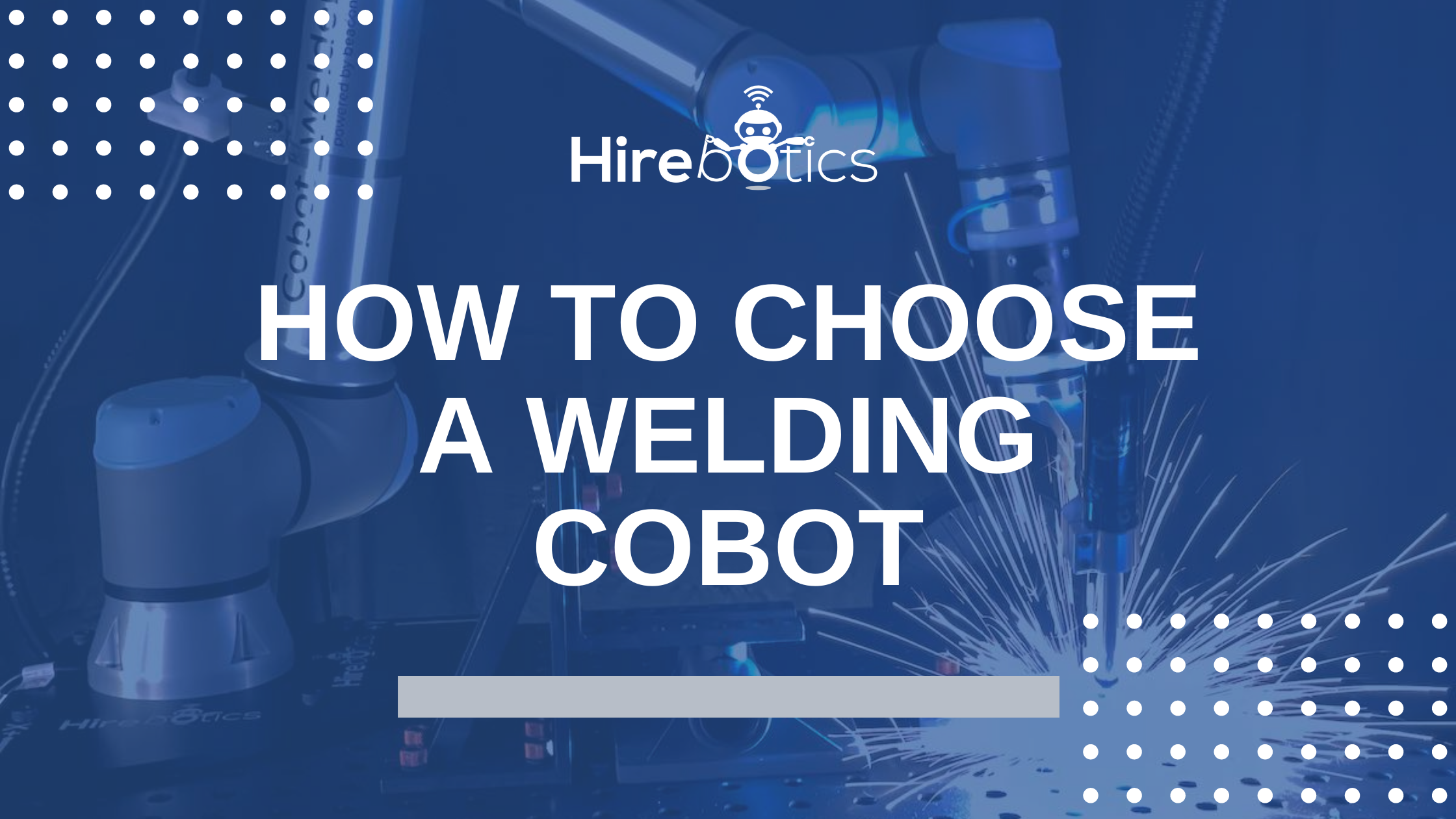 You've done your research and understand the challenges your welding company faces: the shortage of qualified welders, long lead times, and the increasing cost of materials. The solution you've come up with to augment these challenges is to invest in a welding cobot tool. But with all the choices in the market, how do you choose the best one for your business? Let's find out.
Make Sure It Can Be Used and Set Up by Your Welders.
All you need to do is Google 'welding cobot,' and you'll see a sizable amount of search results. However, many of these cobot welding tools involve knowing about robot programming logic to use. Often, only people with a background in programming can quickly understand and deploy the robot. This can be an issue because of two main reasons. First, robot programmers are even more challenging to find than welders. It takes about eight years of formal schooling to be a robot programmer. Second, they also cost more than a welder.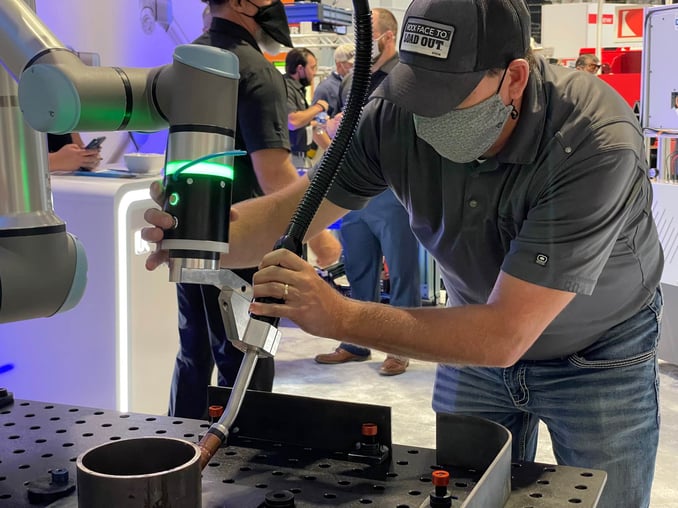 With these in mind, you want a welding robot that's simple to use. It should be easy enough so your current welders can use it even without a background in robot programming. If your welders can use the robot right away, it cuts through the time learning how to use it. Less time figuring out how to make it work means less downtime for your business.
In a small-medium welding business, the ability to do and recognize a good weld is more critical than programming. The robot is there to enhance your welder's expertise in welding. Together, your welder and the cobot can deliver consistent quality welds.
The Hirebotics Cobot Welder is easily the easiest cobot in the market to use. It's so easy to use that welders can guide the robot from a smartphone or a tablet with a dedicated application. Welders can also 'teach' it what to weld using only two buttons on the robot arm.
Ease of Set-Up and Flexibility
In choosing a cobot to be part of your team, you want to work with a robot that's easy to set up and work with. This ease of setup means less time learning how to set it up and program it. Easy setup means more time spent in production.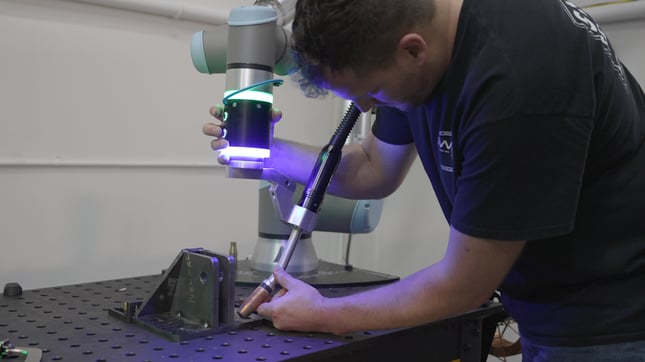 You also want a flexible robot. SMB welding businesses operate in a high mix/low volume environment. This type of environment means the welding robot needs to work how you run your business and not the other way around. You want a robot that can be flexible enough to either weld one crucial piece or 200 small pieces should you want it to.
You can get this kind of flexibility from a robot that's easy to learn and program. This ease of use also empowers your welders to feel confident in operating and using the robot by themselves.
Reporting is a PLUS
You need numbers to tell you the real score at the end of the day because numbers never lie. In addition to ease of use, you want a welder cobot backed up with good software with excellent reporting capabilities.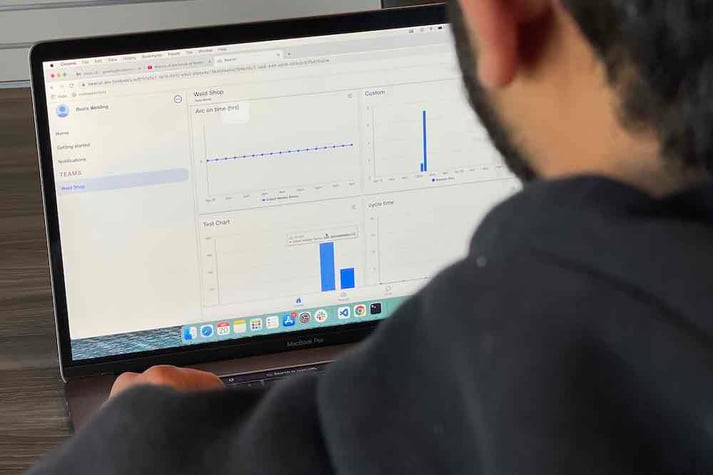 There are many types of data a welding robot provides. Data is necessary because it serves as:
Validation of the cobot's ability to do the job. It also tells you if you've achieved your goals or not.
Verification of the reports your employees send.
Source of information for future calibration of your robot.
There is much data that the cobot software can provide. However, in choosing, make sure that the robot at the very least:
Provide you with precise cycle times and usage consumables. These numbers can help you give better quotes and time estimates to your clients. Accurate quotes can mean better margins for you and lower prices for your clients. Happy clients translate to more repeat jobs.


It enables you to configure real-time alerts, so you know when a job is finished or when the machine needs attention. This type of alert can maximize production by minimizing unproductive time.


Offers access base control so you can control who can operate the cobot and who can teach parts.


Cloud connection for Industry 4.0 efforts. Being cloud-connected can mean that updates to the robots can be downloaded easily. You can access the reports you need anytime and anywhere. It can also help to potentially connect these data to other systems if required in the future.
Company Support, Training, and Accessibility
After-sales company support is another important consideration when you choose a welding robot. You want a company that is accessible to answer your questions should you need them. You don't expect to learn everything in one go, and having a company that provides training and educational videos is a big plus.
Choose the Best Welding Robot
Choosing the best cobot welding solution that works for your company can be hard work. However, it'll be only a matter of time until you find the right one with research and our tips. If you need a little bit of extra information and inspiration, download Hirebotics Getting Started With Welding Cobots Ebook for free.