4 step approach to hiring robotic workers
by Rob Goldiez, on Mar 28, 2016 12:00:00 PM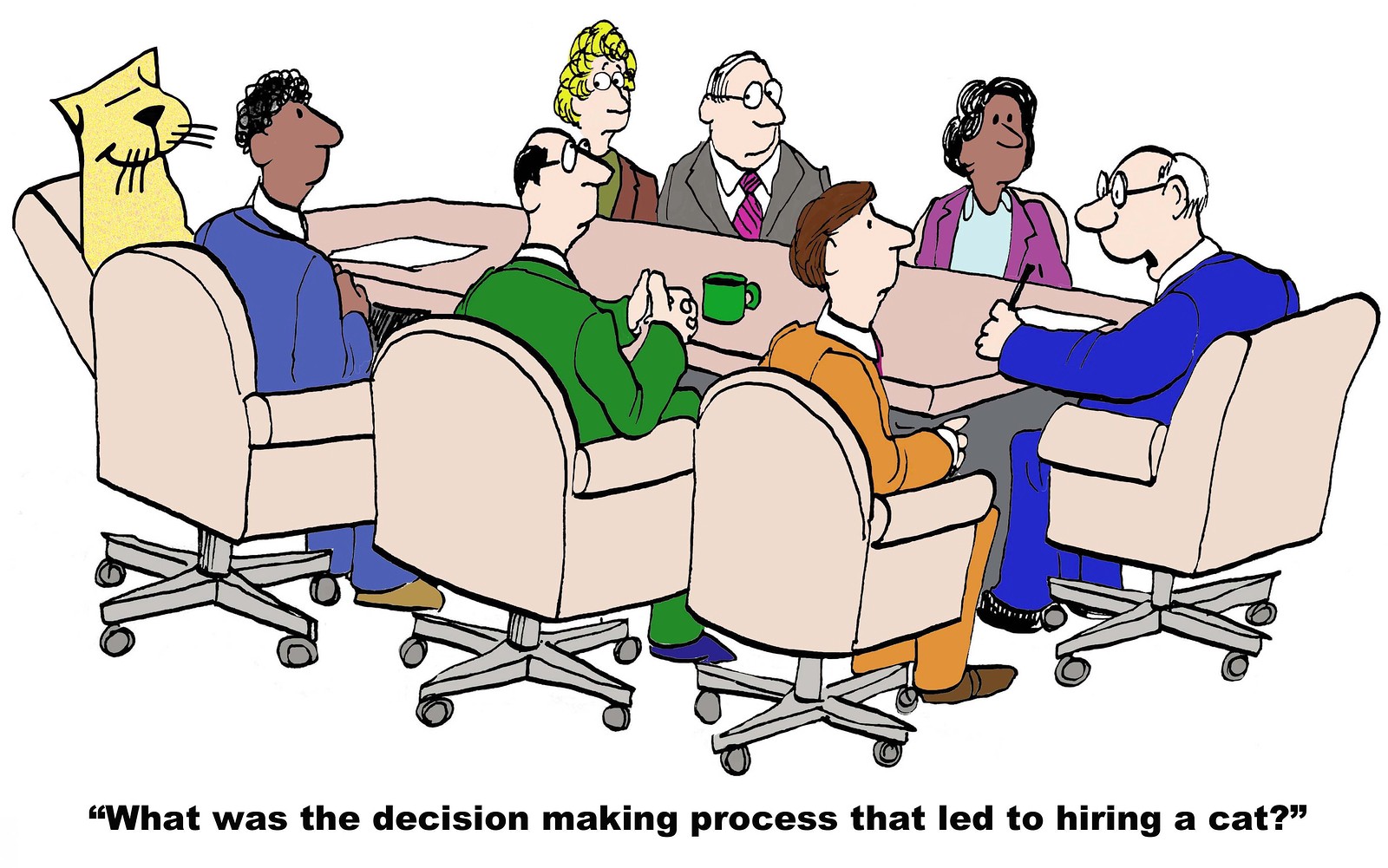 Our mission at Hirebotics is to bring automation to every factory, regardless of how big or how small. We feel that tasks that are currently being performed by human workers can generally be fitted to be performed by robotic workers, especially with today's ever advancing collaborative robot technology. Just like the company that hired a cat, we are often asked what is the process like for hiring a robot to do tasks in the factory. To this end we have developed a 4 step process to allow us to deploy our robotic workers in as quick a manner as possible into your process.

The four steps that we have refined to get your new robotic worker up and running is (1) an initial site visit, (2) proof of concept, (3) risk assessment and (4) final design/installation. Let's take a deeper look into what each of these steps entails.
1) Initial Site Visit
At the initial site visit we will sit down with your team and understand exactly what tasks you are looking to automate. We will take time to walk the processes that are identified and discuss the details of the process with you so that we have a full understanding. This is the time where we can use our experience to look for potential issues, obstacles or challenges in installing a robotic worker. We will gather basic requirements as far as cycle times, product placement and data requirements of the various tasks that the team is interested in. After walking the processes, we will spend time discussing the pros and cons of various tasks and will help the team come to an understanding of what our best first task would be for a quick, successful deployment.

After we have settled on a process we will spend some more time collecting data about the cell layout, determining what in the layout is fixed and what can be rearranged as necessary, determining exactly what data is important for this particular task, understanding any product or process quality data that we could collect and what potential wait times we may encounter through the process. We may ask for product samples or models/drawings of parts, fixtures or dies to help facilitate the design of the Proof of Concept.
2) Proof of Concept
The proof of concept (POC) is our initial design and evaluation of the process with a robotic worker. We will do this task at our facility in Tennessee. The POC will be a mixture of solid modeling the cell to show the basic layout to ensure that the robot chosen for the task is truly adequate to perform all the tasks required, we will do basic modeling of any fixturing or tooling required to be developed. For more complicated tasks we will do time studies with either simulation software or utilizing the actual robot that will be used for the task. Once we have determined how we will do the task and that we can meet or exceed the required process parameters such as cycle time or precision we will present this back to you for your review. This is your opportunity to critique our approach and provide feedback on changes that you would like to see incorporated. At this point if we both agree that this is a good solution and that we each feel comfortable with the approach we ask that customers sign the Master Use Agreement which outlines the responsibilities that we both have in this partnership. This is the point at which we will begin to order any required equipment from robots to grippers and everything else that we need. We aim to get the POC complete and back to you within a couple of days of performing the initial site visit.
3) Risk Assessment
The Risk Assessment is where we partner with our customers to identify any and all risks that could be present with the new robotic workers. Even though we generally use collaborative robots that are, by design, inherently safe to work within close proximity of human workers, we want to make sure that we minimize the potential risk that a worker get injured. We will generally have this onsite at your facility so that we may involve as many people from various departments as you wish in this review. Based on the outcome of this assessment and the level of risk that we determine we may take mitigating actions ranging from using software to minimize forces or limit speeds where needed to, in the extreme case, fully enclosing the robotic cell. The level of mitigation will depend on the factors that we identify during the assessment.
4) Final Design/Installation
Once we have agreed upon the Risk Mitigation Plan with the customer and have agreement that our Proof of Concept approach is viable we will come back to our facility and complete the design of the systems involved. We will then receive all of the materials that we need here to either initially program the robot or create integrations into sub-systems such as conveyors. We will do as much of the integration as possible at our facility so as to minimize the amount of time needed at your facility doing the final install. Our ideal installation will take no more than 1 day at your facility to do the final integration into your systems. How close we are able to get to the ideal situation will depend upon how heavily our systems are integrated into your existing systems and how much of that work can be done ahead of schedule.

We will work around your plant schedule to minimize downtime as much as possible, realizing that if you are automating a process it generally is because it's critical to the success of your company. That means working off shifts and weekends when needed, all at no additional cost to you. Once the system is installed and running we will spend several days working with the operators that will be running the system to make sure that they are fully trained on the daily operating requirements, this means across all shifts and crews as needed. We may find opportunities for improvement during this time and make minor changes to the programs to make things run smoother for you during operation.

Now that the worker is up and running, we will meet with the team to ensure that everyone has the data they need off of the robot and in the palm of their hand using our native iPhone app. This will be your portal to everything about the robot from production metrics, quality data to how much the robot has billed out for the day, week or month. You will never have to go ask the robot for data nor try to find it on your desk.
Final Support
Once we have completed all of the steps to get your new robotic worker up and productive we will stay right by your side to make sure that they maintain their efficient operation for as many hours a day as you want them to work. That means that we supply all preventative maintenance as well as any required upgrades to systems. We will build as much flexibility into the worker as possible so that as your production needs change over time we are able to make the accommodations in stride.