What to Expect when Hiring a BotX Welder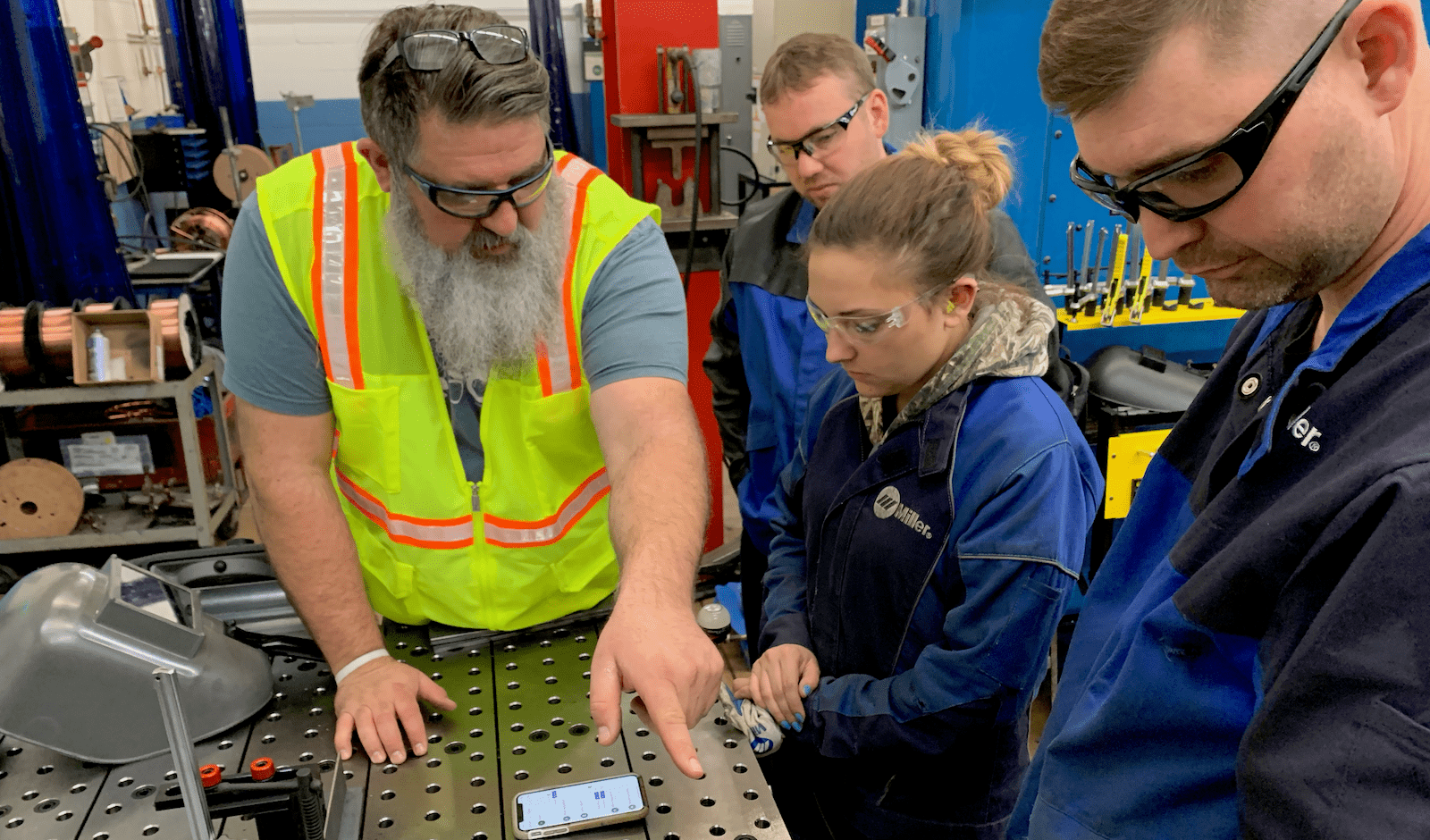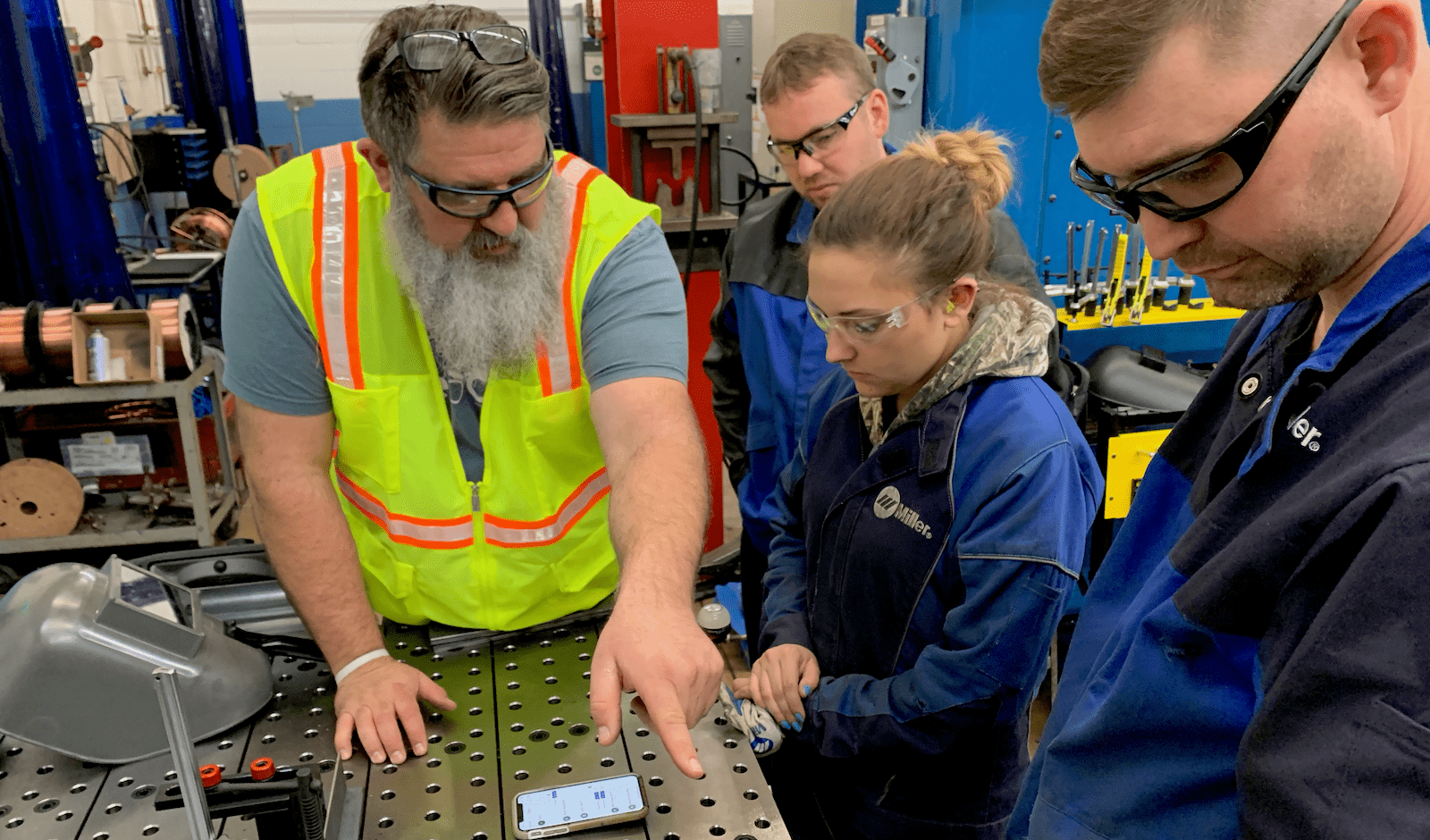 So you've made the decision to hire a BotX Welder. Congratulations! You've "opted in" to being at the forefront of robotic welding technology. So what happens next? Let's find out...
It Starts with YOU
Your journey with BotX starts with the employment agreement. It's a simple 2 page agreement that spells out the basics: hire and fire, who does what, and so on. It's unique in that you're not making an up front investment so the decision making process is simple and straightforward.

Unlike traditional equipment purchasing, there's no need to wait for capital approval cycles. There's no need to select from a bunch of options.

A signature on the 2 page agreement starts your onboarding journey.
The Onboarding Journey
This first thing you'll notice right away is speed. From the time you sign the 2 page agreement until the BotX shows up at your shop is measured in days, not weeks or months. We will move as fast as you can move.
Preparing for Success
Shortly after you return the signed agreement you will receive an onboarding checklist. You can review the checklist here. This is intended to be a simple and straightforward guide that you can work from to make sure you're ready to get powered up and put to work the BotX as soon as it arrives.

Consider where the BotX will call home in your facility. You'll want to carve out a roughly 10 foot by 10 foot area for a single table system. This will give room for the 4 foot square welding table and leave your operator room to maneuver around the system.

Also consider ingress and egress of parts. The BotX is a workhorse so think about pallets of plate or tacked parts and how they will flow into and out of the work space of BotX. Perhaps you want to weld heavy parts on the BotX so consider proximity to a hoist or fork lift access. Let us know if you need help considering all the factors and we will share what others have done.

At this point you know where your BotX will call home, you've planned your power and network drops, and installation day is approaching. What else can you do to hit the ground running? Consider the first parts you want to run on the BotX.

The BotX Welder gives you a ton of flexibility in terms of the type of parts it can tackle for you. For your first run with BotX, think about parts that are running through your shop right now. Where is there tedious MIG welding work that your team dreads and would be happy to unload? Can they fit on the table? Can they be easily fixtured? Do you have enough welding left on the work order to show your team a quick victory?

Finally, a few days before the installation, you'll receive an invite to the Hirebotics mobile app. It's a good idea to download the app from the App Store (iOS) or Play Store (Android) and login in advance to make sure you're ready to take advantage of your newest employee immediately. We'll setup a private collaboration group for your company and a default dashboard with some common productivity charts. From within the app, you'll be able to invite your coworkers so they are ready to go too.

We encourage you to name your BotX (we have Johnny 5, Wall-E, and many other fun names). Naming your BotX has several benefits. First, when you receive push notifications from your BotX Welder they will come from your named robot: "Wall-E said ..." And second, as you add additional BotX to your workforce, naming the BotX makes it easier to communicate with your team as well as ours.

If the considerations up to this point seem overwhelming, don't worry! We'll be walking your team through all of these facets before we arrive so that you will hit the ground running. You'll be setup for success.
Ready, Set, Go!
In most cases the equipment will show up a day or two before our arrival. In other cases we'll bring the equipment with us on the morning of the install. You'll need to have a fork lift available to set the BotX and weld table in its work cell.

While we're setting up the system, we'll walk you through the mobile app to answer any basic questions before we start teaching your BotX its first task. With the power and networking dropped in advance, the setup of your system should be complete in about an hour. At this point it's ready to weld!

Typically, we'll walk you through the teaching process using some scrap parts or "drop" you have readily available. This first phase of training has the goal of showing you the basics of following the in-app guided setup and kinematically guiding the BotX to it's first weld.

The guided setup in the Hirebotics mobile app will ask you a few questions about the material and joint type for the weld so that the welding equipment is dialed in to the optimal settings right from the start. You'll then guide the BotX to its first position, and then its second position and so on. Depending on the weld you're configuring, the BotX can even make suggestions and corrections to the optimal torch angle to get the proper weld laid down with minimal training.

Once you've had a chance to teach the BotX on some scrap, we will quickly move to parts that are currently running through your shop. Fixturing parts is the most important consideration when running parts on any robotic welder, including the BotX. Don't worry, we have a few options here including flexible fixturing options from StrongHand Tools as well as the ability to use your existing fixturing. We'll guide you through some best practices to get repeatability and consistency.

Training your first production part will typically happen well before lunch on day one and it will be led by your team, with instruction from us. Getting you and your team comfortable teaching the BotX is the top priority during training. During the onsite training we will also introduce you to some of the more advanced capabilities of the BotX Welder. Expect the onsite training to last a day or two.
Ongoing Success
Once you are trained up on the BotX we'll leave you to it, but we'll be right there with you virtually through the Hirebotics mobile app. Customers will commonly show off complex parts they've setup as they are amazed at the ease of use and proud of the capabilities of their BotX.

Expect us to check in as we monitor your progress getting new parts setup and running the parts you've taught the system. We want to make sure you're getting the most out of your new hire and taking advantage of all it has to offer.

We'll also setup a couple of feedback calls with you and your team to hear how it's going with the system. Are there areas where you're struggling? Can the system be even easier? We want to know. These feedback sessions are a great way to directly provide us feedback and influence new capabilities that we're working on for the BotX. And rest assured, you'll benefit from all future enhancements to the system, one of the key benefits of a cloud connected platform!