Where and How to Find Welders to Hire?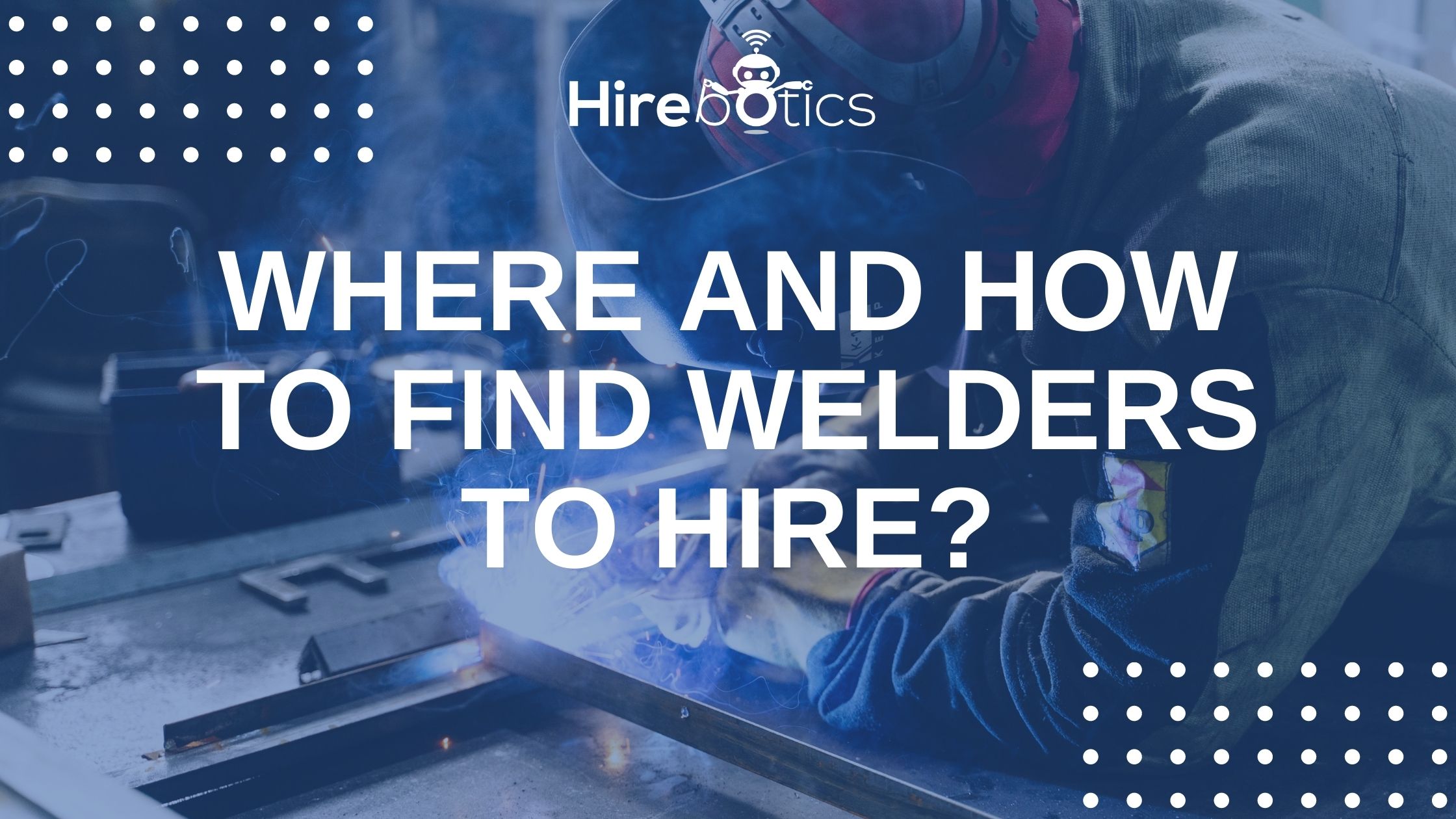 If you are in the welding industry, you know it's challenging to hire a welder. The shortage is not a new phenomenon and has been going on for years. The United States is expecting that there will be 375,00 welder positions by 2023. Unfortunately, the search for welders is problematic across industries.
Why is it so hard to find a welder? And if you need welders, where and how do you find them? In this article, we'll discuss these questions.
Why is it Hard to Find Welders?
If you work in the welding industry, you've probably felt and seen the effects of the ongoing welder shortage. You know there is a lack of qualified welders, but what caused the welder shortage and made it so hard to find welders?
The Welding Shortage
The welding skills shortage is made worse by the aging welding workforce. In the USA, the average age of welders is 55. When these workers retire, filling the job positions they'll vacate can be challenging, especially with the projected increase in demand.
Specialization of Welding Skills
In addition to the aging welding workforce, the welding industry is evolving and requires more specific skill sets. Every day, new techniques and materials emerge in the welding industry. A welder's expertise in GMAW ( Gas metal arc welding) might not match up with a company that needs TIG welding. As a result, many required welders are exacerbated by a skill mismatch for a specific welding job. The silver lining is the skill mismatch is easily remedied by upskilling welders with up-to-date, industry-specific training to add to their skills.
The New Generation Isn't Educated about the Welding Trade
Lack of information to young people about the welding industry and opportunities is the third reason why it's so hard to find welders. In a nutshell, the welding industry has a bad reputation with young people. They think the work environment is dirty, dangerous, monotonous, and doesn't pay as much as other industries. There is a need to combat this with the correct information and technology to encourage the younger generation to pursue a career in welding.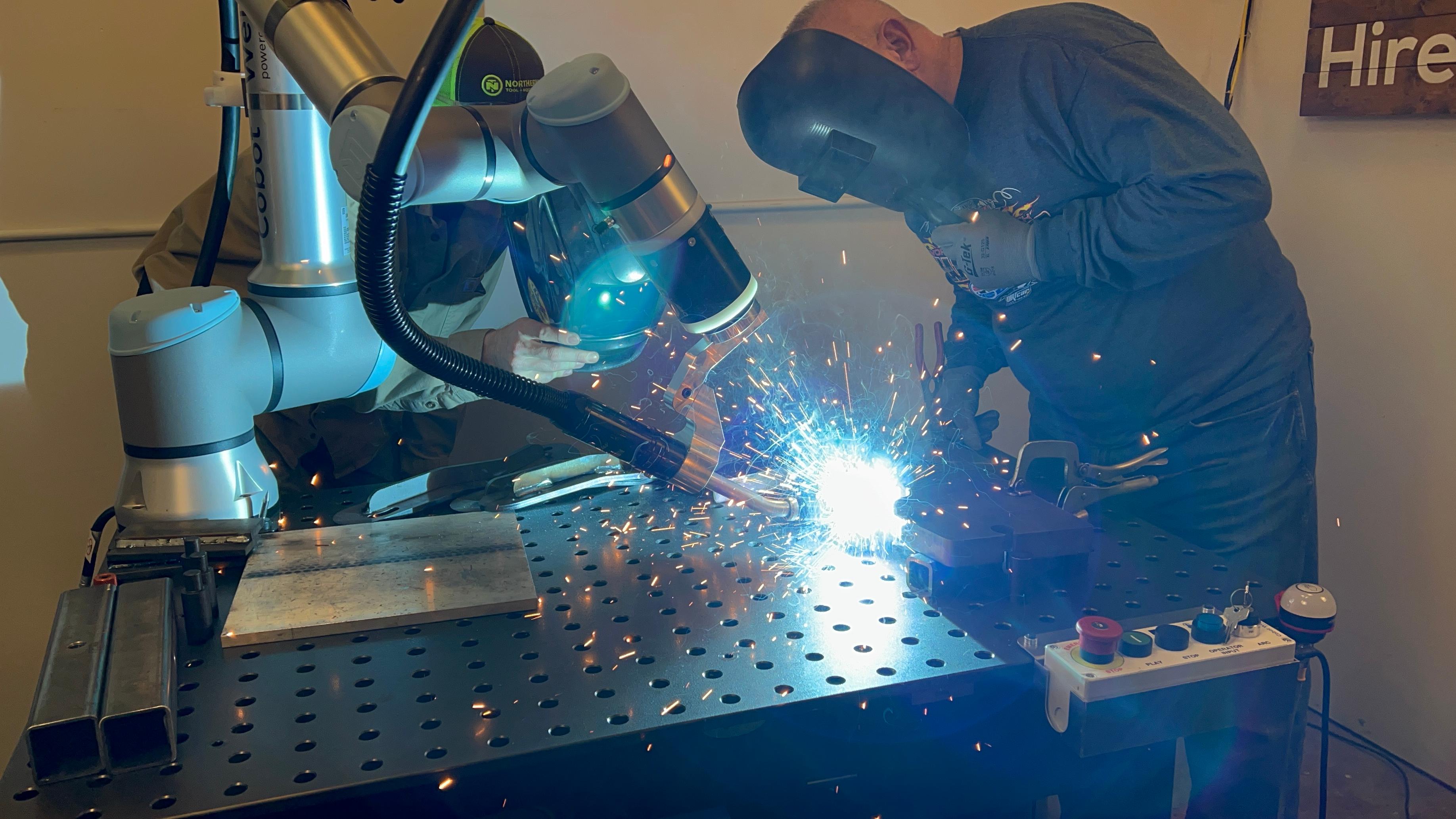 Nowadays, companies that use welding cobots like the one from Hirebotics combine robotics and welding in a safe environment and provide many job opportunities for young people.
What is The Current Demand for Welders?
In the United States, the largest employer of welders is the manufacturing industry. The US Bureau of Labor predicts welder demand to grow by 8 percent from 2020 to 2030. To quantify this projection in numbers, it comes to 49,200 per year for over a decade. These openings result from retiring workers, welders who transfer to different occupations, and reshoring.
Where to Find Welders to Hire
Suppose your company needs to hire welders. Where do you start to look for them? You can start with recommendations from the welders who already work for you. They can give you the names of people they know most of the time. However, if this doesn't work for you, here are some places online where you can post jobs and find welders.
Tips to Help you Hire the Right Welder

When resumes start coming in, how do you find the welder that's a good fit for the job and your company? Here are some helpful tips.
Look at the qualifications and attitude. In an ideal situation, the candidate has the skills and experience to do the job required by your company. However, attitude is equally as important as qualifications and experience. Your company can easily teach welding skills to the right motivated candidates.


Don't skip "Nontraditional" candidates who have different job experiences. It might seem strange to see someone who used to work in construction or walked dogs for a living and suddenly has a welding certificate. Some people shift careers midway, and if you give them a chance, you might be surprised that they'll become the best welders in the company. Some schools see that up to 95% of their students have never touched a welding torch before starting classes.


Understand that wages are important… but in different ways. You want to entice potential welders to work for you. The most obvious thing to do is to offer a good salary, but younger welders in their 20's might not care about the company benefits like the 401k, or even dental benefits. You'll have to think of other benefits that their age can value.


Promote Skills Development. Being a good employer doesn't only mean giving a good salary to your workers. It also means providing your welders with skills development and opportunities. Adding new technological tools can also keep them motivated. For example, your welders may appreciate upgrading their work with welding robots to help do the repetitive and dull tasks while working on the most complex ones.


Be Flexible. A good work balance is essential to keep your workers motivated. One of the best ways is to be flexible regarding working schedules. For example, you can implement a four-day workweek, or even a three-day workweek, with 12 hours of work each day. Being flexible is one way of telling your employees that you care for their well-being, which builds trust between you and them.
While looking for qualified welders to join their team, many medium-sized welding companies choose to augment their welding workforce with cobots. Robotic welders like the Cobot Welder from Hirebotics are helping manufacturers to produce more and increase quality without hiring more candidates.
Curious? Schedule a Cobot Welder demo to see it for yourself.