Eliminating the Barriers to Automation
by Matt Bush, on Oct 20, 2015 12:00:00 PM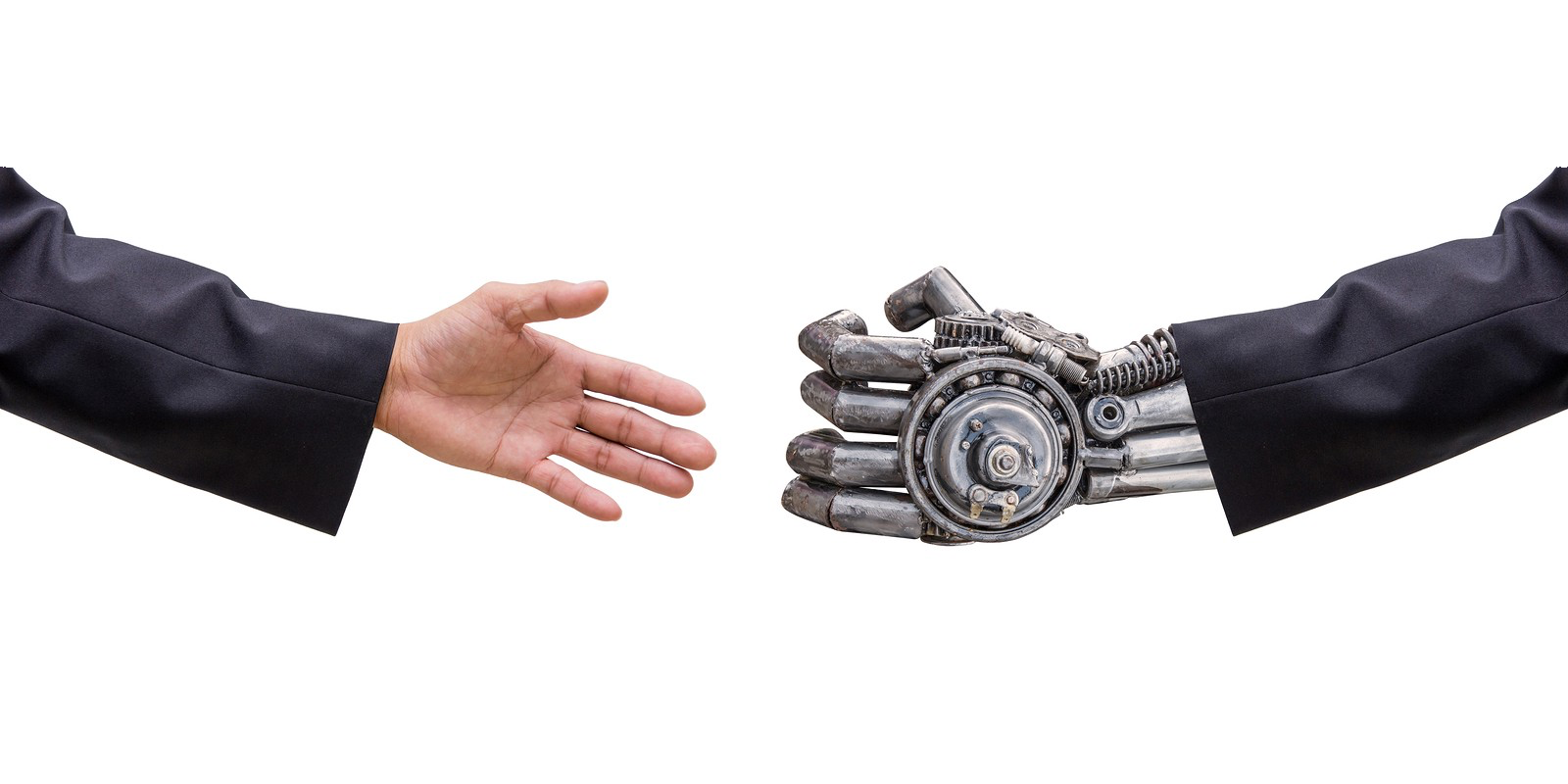 What if you could pay for automation the same as you do for a temporary employee? What if you only had to pay for the actual hours worked and with no upfront costs or outlays of capital?

In our hyper-competitive world, every manufacturer would like to increase production and improve efficiency. Automation can do both of those things, but most factories don't pursue the possibility. Fear of blowing the budget often eclipses the fear of falling behind. Introducing automation can be costly. Additional staff has to be hired or trained. Designing and implementing an automation system can be difficult. Even determining exactly how automation can help requires time and careful examination. All of these barriers can prevent companies from taking the crucial step toward being more competitive. Fortunately, we have a revolutionary solution.

We are Hirebotics, and we are eliminating the barriers to automation. Manufacturing is in our blood. Our focus is always on improving the manufacturing process and making your factory more productive. We are here to make automation easy, affordable and within the grasp of manufacturers across all industries and of every size and type.

We have developed a suite of standardized, modular robots for a variety of different applications including machine handling, sheet metal work, packaging, and assembly. Our modular approach allows us to deploy robots quickly. From the time we finalize a plan to the time we deploy the robots is usually less than four weeks. The robots are cloud connected which grants us the ability to monitor their performance in real-time. We can see how many parts are produced, the cycle time between parts, diagnostics data about the robot, and in some cases the diagnostic data of the equipment the robots are using.

Our team of automation experts will visit your facility to work closely with your operations team. Together we will examine your process and determine where automation will have the strongest impact to make your factory more competitive on the world stage. We will then design a comprehensive automation solution featuring our state of the art robots. We will install the robots, monitor them 24 hours a day, and provide you with access to all of the production data. All with no upfront costs to you. You simply pay for the robot as if it were another employee.

Since you are only charged for the hours that the robots are productive, we share the same goals. The more work we can help you complete, the better off we both are. We work with our customers to find additional uses for the machines. The robots can be designed to complete tasks while unattended at night gaining additional hours of productive work every single day.

Explore a world of real-time insight into how well your factory is operating. Our dashboards give you access to data when you want it. See what is happening on your factory floor right now instead of seeing today's production reports tomorrow. The system can alert you to prevent a potential problem from becoming a real problem. If the planned hourly production is 200 parts per hour, set a trigger to alert you if the rate drops. The system operates in real-time, alerting you and allowing you to make corrections.

Our system not only makes automation accessible to any size company, but it can also help your factory run better than it ever has. Contact us today and let us help you improve your production and efficiency. Learn more about our system at our website.